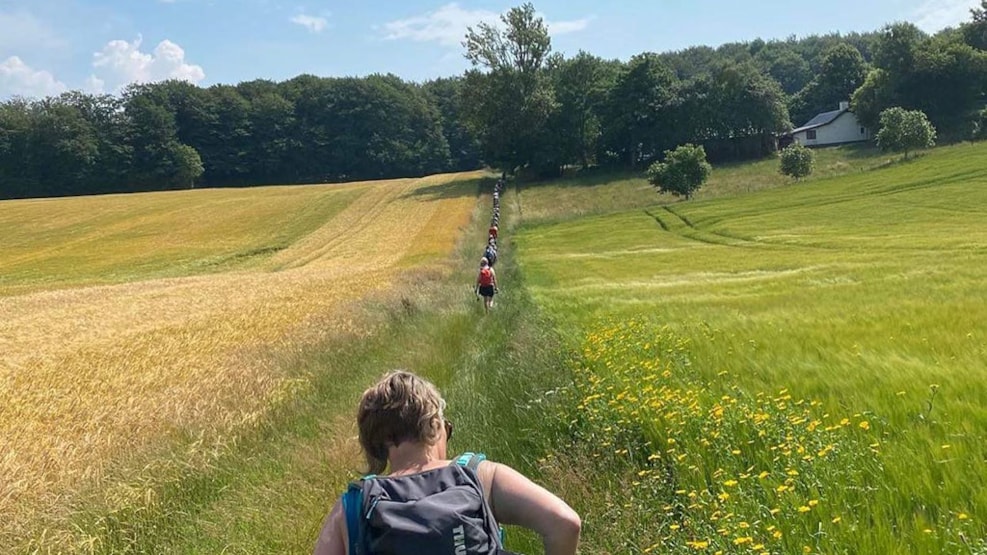 Guided hiking tour with Outdoor i Centrum
Just wander off, without having to concentrate on the route, just enjoy the lovely nature of the island of Als - does that sound appealing?
If you just want to walk along without having to concentrate on the route, Outdoor i Centrum offers tours of different durations and lengths on the island of Als or in the surrounding area.
Along the way, the guide can spice up the nature experience with stories from Als and Southern Jutland.
The tour is booked via our website, where you specify the desired duration of 3, 6 or 24 hours and then agree the date with us.
We have 3 different offers:
The 3-hour tour of approx. 8 km with a break where we prepare and enjoy a cup of tea or coffee.
The 6-hour hike of 12-15 km, where we light a fire along the way and make twist bread.
The 24-hour kike of 20-25 km with accommodation in a shelter and where we bring our own provisions.
Destination Sønderjylland
VisitSønderjylland © 2023