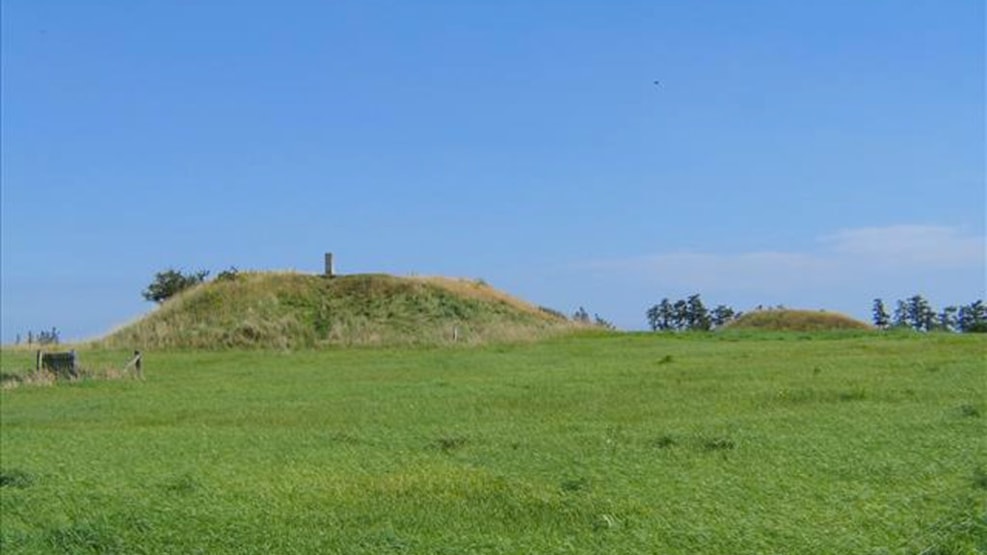 Gasse Høje - ancient mounds - Skærbæk
Gasse Høje lies several km east of Skaerbaek near the west coast, 27 large burial mounds mostly grouped around the hill's highest points and visible from a long distance.
The interiors of the mounds were badly damaged in olden times and during fortification work in both world wars. They were returned to their former state after World War 2.
The tower on one of the larger bronze age mounds is an ordinary geodesic tower. Where the path ends, a cist grave from the single grave culture has been excavated. The large capstone over the chamber lies beside the grave.
Destination Sønderjylland
VisitSønderjylland © 2023