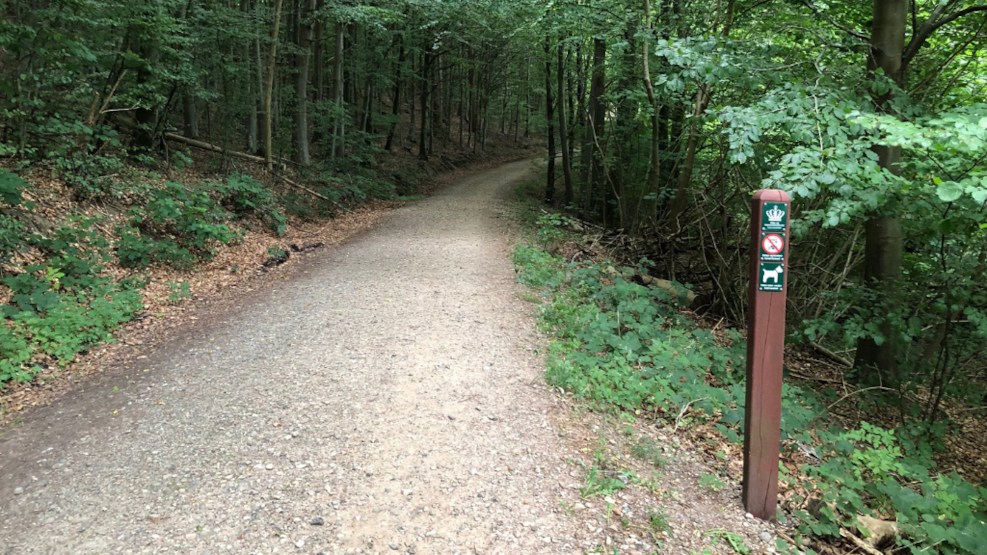 Galgebakken
At Galgebakken, you will find a magnificent view of the city of Aabenraa, the fjord, and the hilly landscape.
The name says it all, almost. Galgebakken or "Gallows Hill". A hill with a gallow. This requires an explanation, and the explanation is available.
Galgebakken is located north of Aabenraa's old town center, from where you have a splendid view of the city and the fjord to the south. Galgebakken is situated in the southernmost part of the Nørreskov forest.
It is one of the city's viewpoints where you can enjoy the magnificent view of the city, the fjord, and the wooded hills.
Galgebakken, also known as Arnbjerg, once served as an execution site. In the Middle Ages, specifically from the 17th century, executions took place here. In 1728, however, the gallows fell down and was not raised again until a year later. In the mid-18th century, the last execution on Galgebakken took place. An engraved stone at Galgebakken reminds us that it was Aabenraa's last place of execution.
Destination Sønderjylland
VisitSønderjylland © 2023