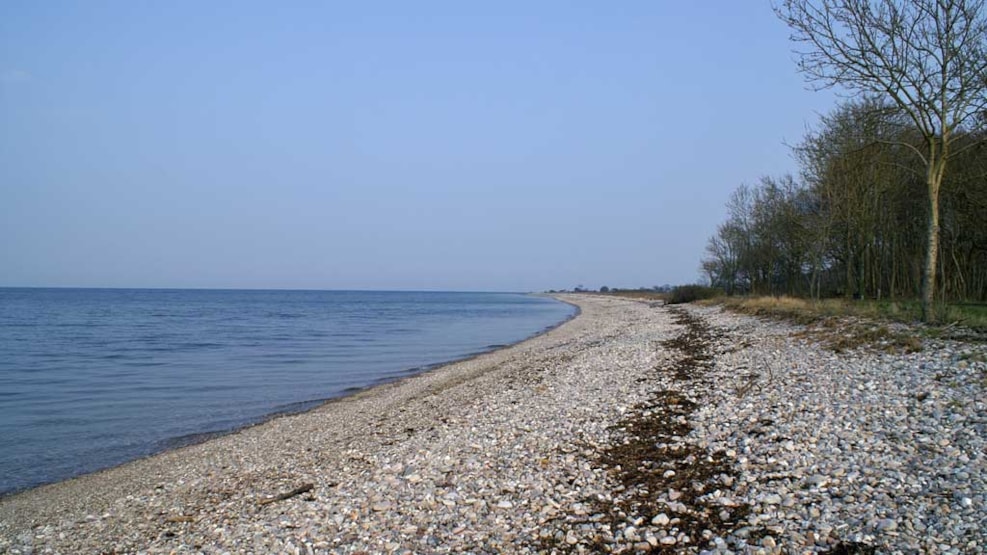 Fladbæk
Fladbæk lies in the forest Nørreskoven on the island of Als.
The water is deep with seaweed and large stones – a good fishing spot.
The space is good for fishing for trout and large trout's is caught here at times. You can fly or spin fish.
There is good space for parking at the coast as well as table-benches and a fireplace. The dry toilet at Flædbækvej is open from 2 April until 31 October.
Please notice:
South of the fishing spot, from Bostehoved and in a southern direction is a preservation zone due to the mouth of the brook Grønnebæk at Fjordmose.
The preservation zone is active from the 16 September until and including 15 January.
GPS Coordinates of the preservation zone:
55º01'02.2''N, 9º56'04.4''E - 55º01'02.2''N, 9º56'04.4''E – as well as 500 meters off shore.
Destination Sønderjylland
VisitSønderjylland © 2023