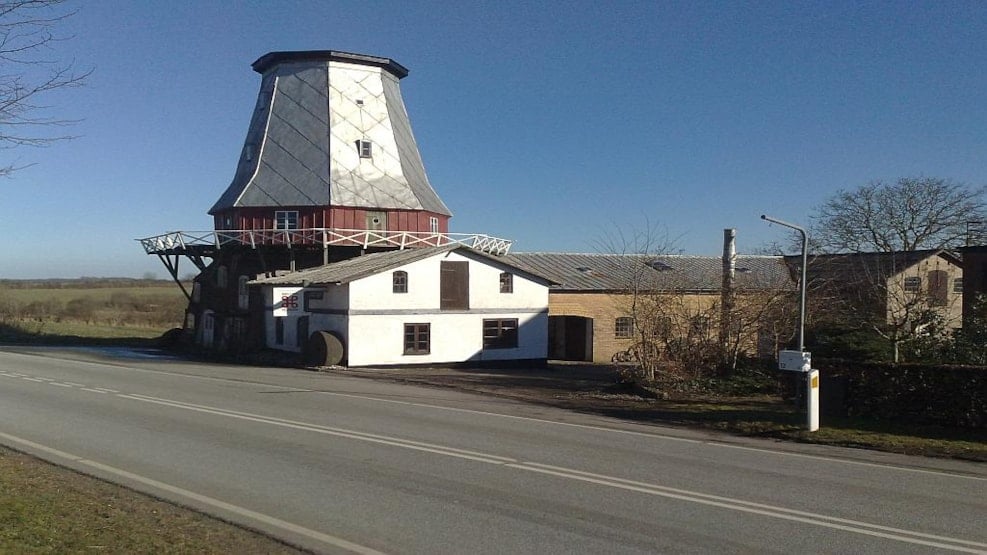 Elstrup Mølle
When you think about the significant effort it takes to build a mill, imagine the effort required to move one
Elstrup Mill was built by Østerholm in 1859 under the name Nørremølle and replaced a stump grinder built of Duke Hans the Younger in 1634.
In 1888 the Mill was moved to Elstrup, where it remains today, it required marking of all the beams so the mill could be assembled again.

The Mill was in operation until 1969 and have Denmark's most comprehensive milling machines preserved with great authenticity. In 1985 there was furnished a milling museum that contains one of the finest mill collections in Denmark. The mill is open 24/7, and there is free entry except on days with activities.

The Mill was protected in 1998 an until 2022, it was privately owned by Ernst Linow. Today, the mill is an independent institution with a vision of a Paradise Als, aiming to transform the area around the mill into a theme park where you can learn more about addressing contemporary and future climate and environmental challenges
The small union Elstrup Mølles Venner arranges small cosy concerts - find the dates via the facebook link.
Destination Sønderjylland
VisitSønderjylland © 2023