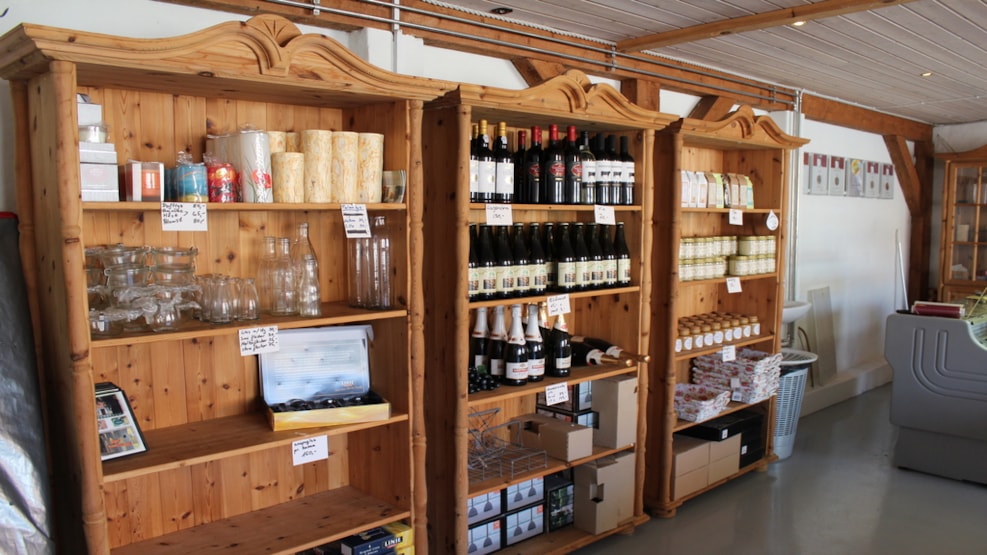 Elmegaarden
Denmark's smallest dairy with big taste.
Elmegaard is farmhouse where you can find a large selection of the farms own products and hereford cattle, free-range pigs and free-range lambs. Elmegaarden is Denmark's smallest dairy, but that does not hold them back. The dairy has won both gold, silver and bronze, and catered for the Queen on visits to Haderslev. So even though the dairy is small, you will find some of the best products in Denmark.
Elmegaard's Hereford meets the high standards of animal-friendly operation. It has been awarded a diploma from the Animal Protection. With regard to cutouts, you can buy all the usual cutouts and roasts in different sizes.
In the summertime there is a wide selection of products for the grilling season. By Christmas a large number of Southern Jutland specialties are produced as tradition with Christmas at the old farmhouse.
Elmegaarden is definitely worth a visit and a tasteful experience out of the ordinary. Just try their tasteful butter!
Destination Sønderjylland
VisitSønderjylland © 2023