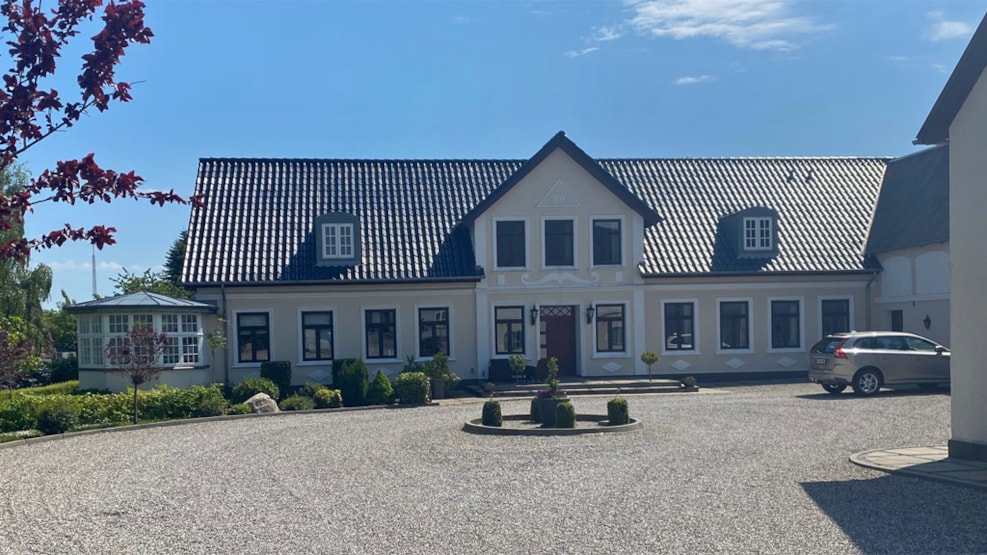 Egebjerggaard B&B, Svenstrup
Would you like to stay at the centre of the island? At a nice country home in the midst of an active village, with 2 km to a lovely sandy beach with bathing jetty, 1.5 km to Universe Science Park and the view of the field where our horses grasses? Then let us offer you bed & breakfast, a holiday apartment or bed & bed in quiet and rural surroundings.
We have room for accommodating 10 persons, as well as the possibility of 2-3 extra persons sleeping on sofa beds in the living room.
The sleeping arrangements are divided as:
2 double rooms in the retirement apartment and 2 rooms of 3 beds and 2 sofa beds the living room of the holiday apartment.
We also offer you the possibility of bringing your own horse to our grassing pen and guided tours on horseback through the forest or to the beach on our horses.
See also the description of our B&B in the guidebook "Bridle Route Als" at the tourist office in Sønderborg.
Price per person per night:
Overnight stay: DKK 250-300
Breakfast: DKK 50
Apartment per night: DKK 900
Prices per horse per night:
In the grassing pen: DKK 50
In a box without food: DKK 100
Destination Sønderjylland
VisitSønderjylland © 2023