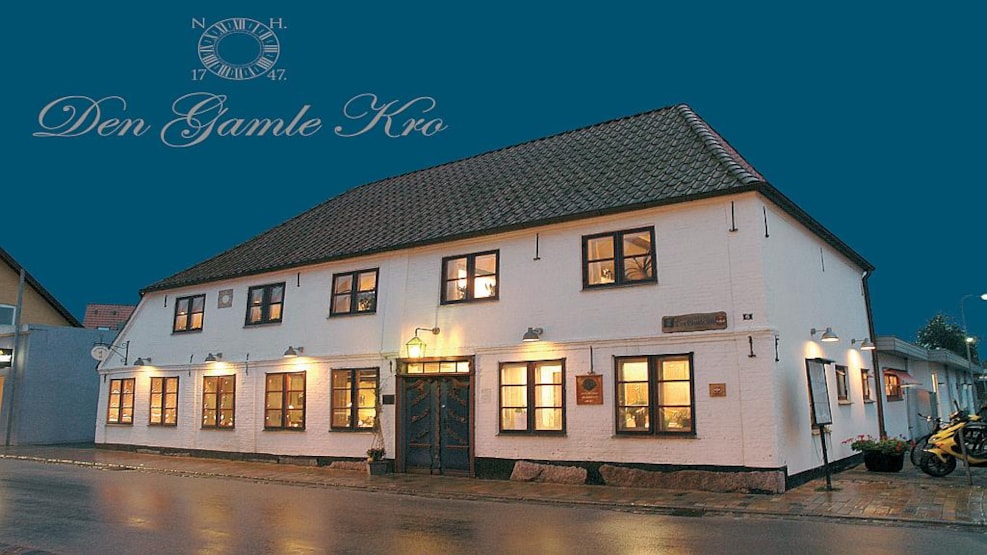 Den Gamle Kro
The restaurant is open every day from 11.30 am
At The Old Inn there are many possibilities for a good experience. Here we have a cozy tap room, guard- and regiment room, the small and big living room – all with a lot of atmosphere. We have room for 90 people in the banquet hall, where the big events of life are held. We also set the table for bus companies alike.
The menu in the restaurant offers traditional lunch and Danish Inn food. We always have fresh coffee, homemade cakes and layer cakes, among these we have to mention the south Danish specialty Broedtorte.
The Old Inn also offers accommodation. We have rooms that are placed at the previous Hotel Egely Garni and 4 holiday apartments, all in walking distance from the Inn.     
The second Sunday af the month as well on Mondays in July and Monday in week 42 we serve the famous southern Jutland coffee table - don't forget to book tickets!
Destination Sønderjylland
VisitSønderjylland © 2023