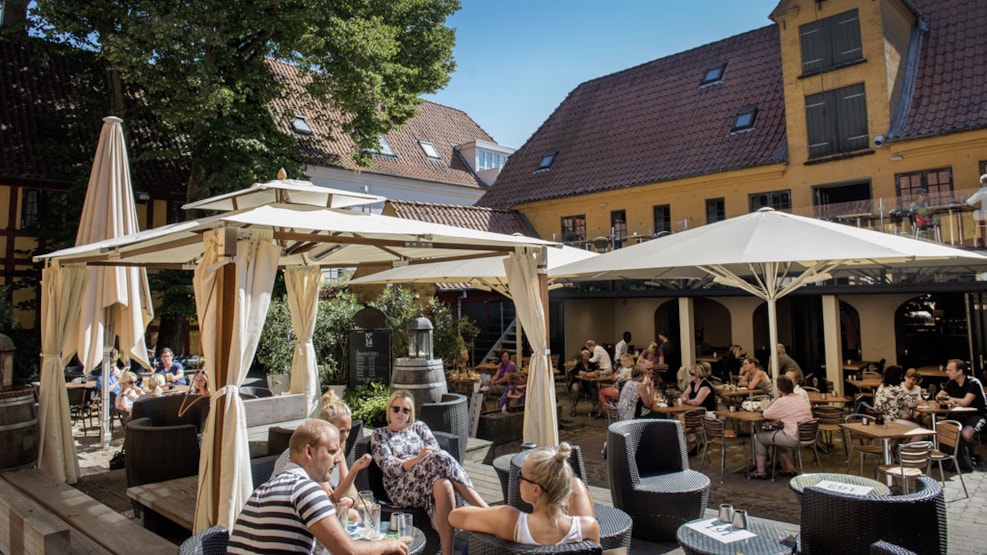 Conrads
Conrads is located in the Smidtske Gård merchants house by southern section of the pedestrian street. The charming courtyard is the setting for the welcoming café and here you can enjoy quiet moments of conversation, although the busy pedestrian street is right next door.
Conrads is named for pastry maker Johan Conrad Nielsen, who resided in the merchant house from 1877- 83. The café honours the pastry maker by dedicating itself to offering delicious dishes that are both pleasing to the eye and the palate!
The menu is varied and offers everything from delightful breakfast platters to snacks, lunches and evening meals. Everything is prepared with loving care and there is something for everyone. You will also find a wide selection of beers – Danish and foreign – many styles of coffees, beverages, organic fruit drinks, fine wines and sparkling fresh mineral water.
At Conrads there is room for everyone, it's a place to go for a quick coffee, the long-awaited reunion, business meetings or the next party.
Destination Sønderjylland
VisitSønderjylland © 2023