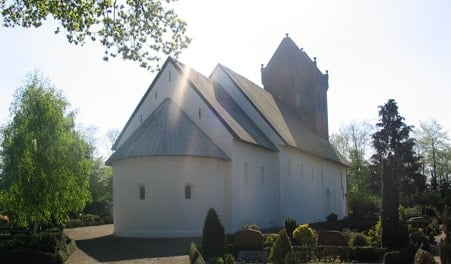 Bylderup Kirke
The church is a districtchurch with late Romanesque apse, Chorus and Nave and with a younger addition where there in 1686 was build a Tower over.

Bylderup church burned down in 1686 and was restored in 1951 by the arkitekt Holger Mundt.
By the south door there is a medieval armeryhause.

By the entry there are information about who to contact if you want to see the church: Bent Jørgensen ore Erik Monrad, Bylderup Kirkevej 10. tlf.: 74 76 22 63.
Destination Sønderjylland
VisitSønderjylland © 2023