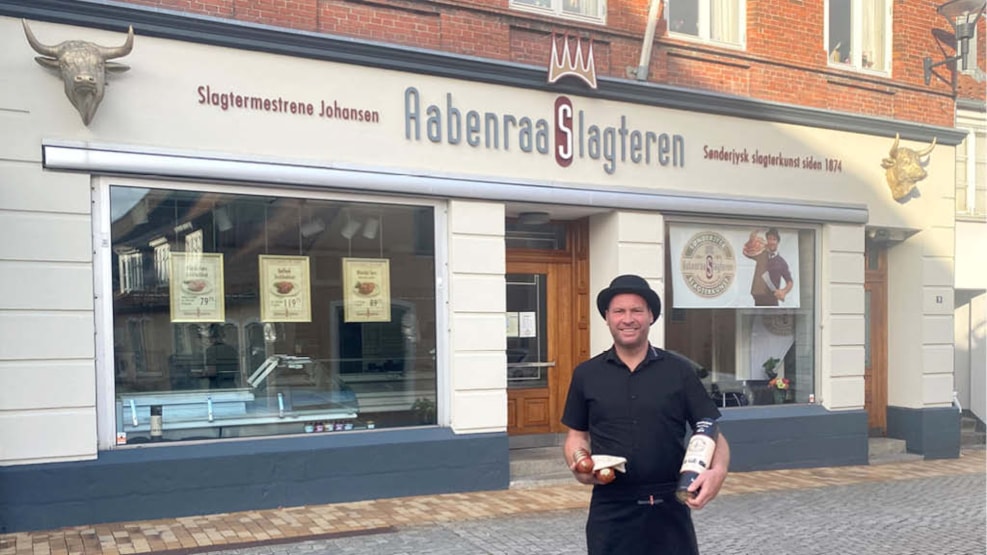 Butcher in Aabenraa
Aabenraa Slagteren - Southern Jutland specialties made from quality ingredients for five generations.
At Aabenraa Slagteren, we believe that quality and love for cooking go hand in hand. That's why we always strive to create the best possible products from the finest ingredients.
When you visit our store at Søndergade 9, you will be greeted by the aroma of freshly baked liver pate and the sight of our Southern Jutland dry sausages hanging to dry in the shop after being smoked in our 100-year-old smoke ovens, just as they have been for the past five generations. We are a butcher shop rooted in traditions and with a long history.
We aim to make your visit an experience, so whether you have questions about cuts of meat, preparations, or if you're curious to know how our Southern Jutland dry sausage is made, we have an answer ready for you.
We look forward to seeing you at Aabenraa Slagteren!
Annika & Rene Degerth Tarp
Destination Sønderjylland
VisitSønderjylland © 2023