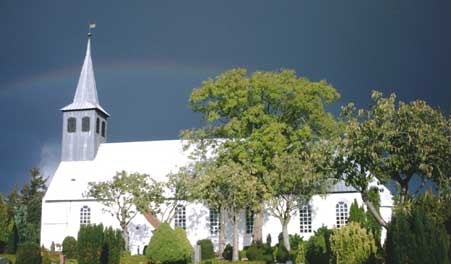 Burkal Kirke
Burkal church is dated 1025. Its is white with black roof.
and concist of a romanesque apse, chorus and Nave with an aditional extention dated 1637.

The buildingmaterial is mostly monasticboulders.
In the Nave there is a raftered ceiling with remarkable paintings dated 1622.
The Pulpit is renaissancework Toender-type from ca. 1610.


Destination Sønderjylland
VisitSønderjylland © 2023