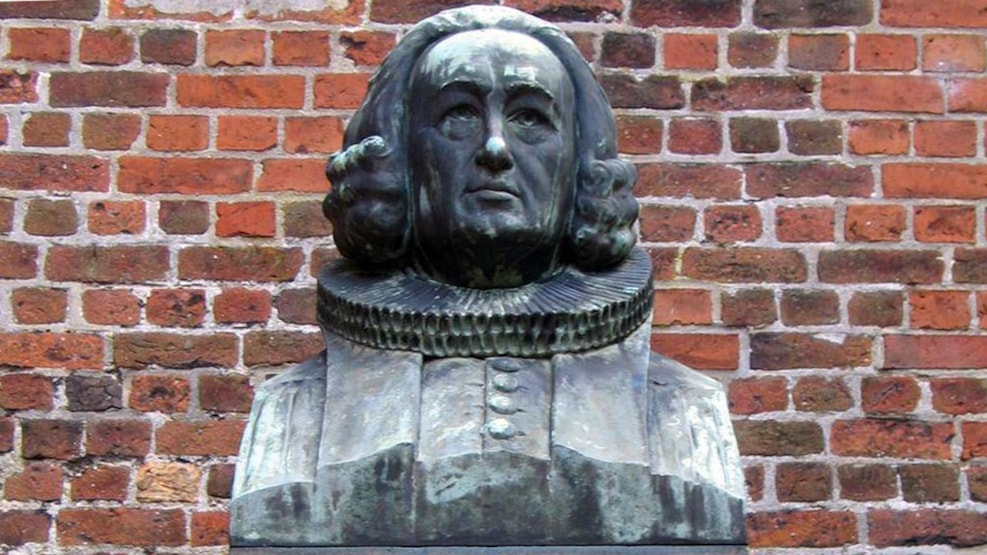 Bronze figure H.A. Brorson - Tønder
Bronze figure of the famous psalmist H.A. Brorson, who was vicar in Toender from 1729-1737.

Gift from New Carlsberg Foundation.
Hans Adolph Brorson lived in the Enlightenment and was a hymn poet and bishop in Ribe. He is the third most represented poet in the Psalm Book, and several of his hymns must be regarded as indispensable contributions to the Danish cultural heritage.
Destination Sønderjylland
VisitSønderjylland © 2023