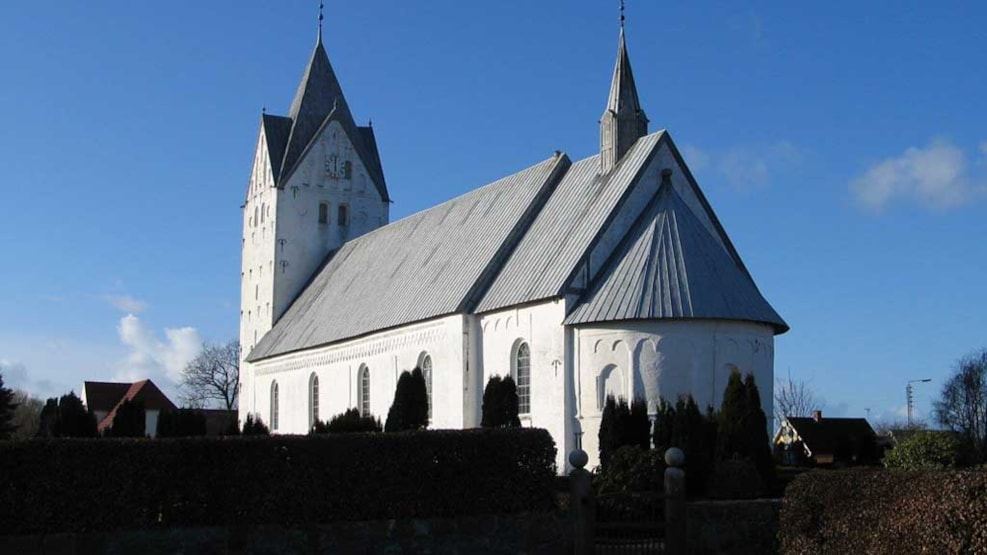 Brøns Church
Denmark's largest Romanesque village church, built about 1200. Of special interest are late Gothic frescoes and frescoes from the Reformation, shortly before 1530, placed on the north wall. The later frescoes are Lutheran and aimed against the Catholic Church.

On the left stands a row of pompous prelates with a blank scroll, being studied by a wise fool (wearing glasses!) The message is clear: nothing is written, the Pope's word is inane. Below, in the same picture, stand a group of poor people, hiding behind a munk, who is in discussion with a Lutheran, who seems to get in the lead. On the right, Catholic bishops and nuns, led by a Pope with a bodyguard, are trying to enforce entrance to Heaven, while Christ guards the entrance.

The pulpit and altarpiece are excellent examples of 16th century woodcarving.
Destination Sønderjylland
VisitSønderjylland © 2023