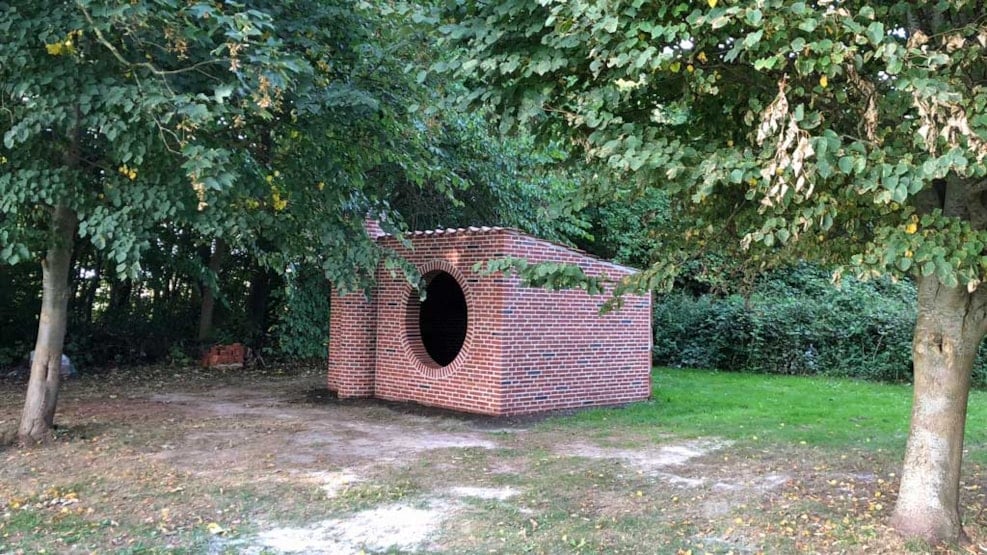 Brickstone shelter at Broagerland
This shelter is unique, with space for 4 persons and open fireplace for real Danish "Hygge".
The shelter is built in stone with bricks donated by the firm "Petersen Tegl". The roof is made of old roof tiles donated by Cathrinesminde Brick Work Museum and the floor is made of old wooden boards from the 1930´s, donated by the landowner.
The shelter has view to the water and access to bath and toilet. Water can be tanked at the wash site at the backhouse. Dogs on leash are welcome and if you arrive more than 4 persons tenting is permitted.
Shelter and firewood for maximum 2 nights must be booked in advance.
Price per night DKK 300
Firewood DKK 25 per bag
Destination Sønderjylland
VisitSønderjylland © 2023