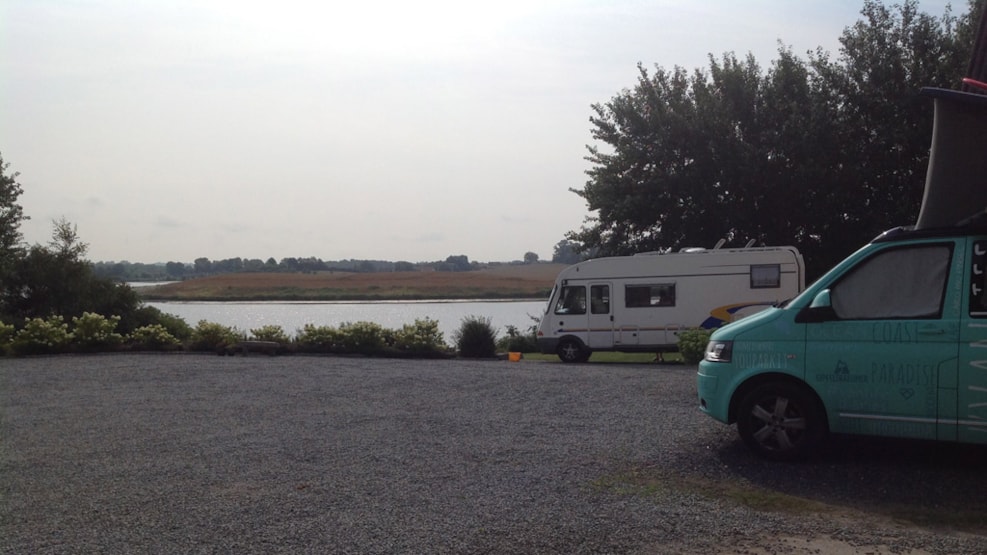 Bøgebjerggård Campervan site
We live far from any major roads, in a beautiful scenery with a very hilly landscape and an incredible view of the lake "Mjels Sø" of 45 hectares.

We operate a bed and breakfast and we have given permission for campers to stay over nights. We have been farming for 15 years, but now the buildings are torn away.

We enjoy the nature, peace and quiet. There are lots of animals and birds depending on the season and the sea eagle we see often. We have direct access to Mjels sø, where there is a path to walk, run or bike on. You can fish in the lake if you are a member of the angling club "Sportsfiskerforeningen Nordborg".

Canoeing or kayaking is allowed on the lake, which is owned by the Åge Jensen Foundation. There are 5 - 6 km around the lake. During the summer of 2017 there will be established a bird observation tower about 20 min away.
Prices:
Pr. Night DKK 100,-
Electricity DKK 20,-

Free emptying and water.
Destination Sønderjylland
VisitSønderjylland © 2023