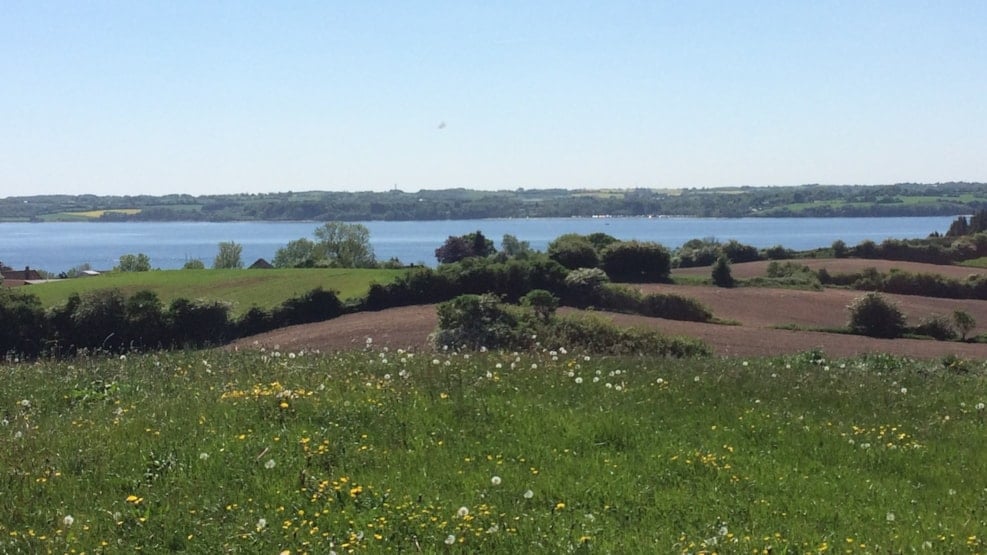 Barsø
A 100% organic island with magnificent nature experiences.
On Barsø you can find peaceful tranquility and beautiful untouched nature. As the first island in Denmark, agriculture on Barsø is now 100% organic. If you want to experience nature up close, take the 7 km long walk around the island. On the flat beach meadow, you can experience a rich and exciting bird life. The high slopes and the rocks from the ice age are something special for anyone with geological interest.
If you choose a walk across the island on the small cozy roads and paths, then notice the field division with the characteristic hedges with exciting and beautiful nature. From the island's highest point "Gyldenbjerg" you will find a unique view over Lillebælt, Løjt Land, Genner fjord, Sønderballe Hoved, Als, Fyn and the rest of the island.
If you bring your fishing rod to the island, you will find both deep and shallow water and a very special atmosphere.
There are public toilets near the ferry berth on the island. Putting up a tent is only allowed with an agreement from a landowner.
The marina has room for approx. 10 guest sailors.
You can easily get to the island from Barsø Landing on Løjt Land. The trip takes 15 min. and costs only DKK 5 per. person. Payment with cash only.
Remember to book the ferry.
Destination Sønderjylland
VisitSønderjylland © 2023