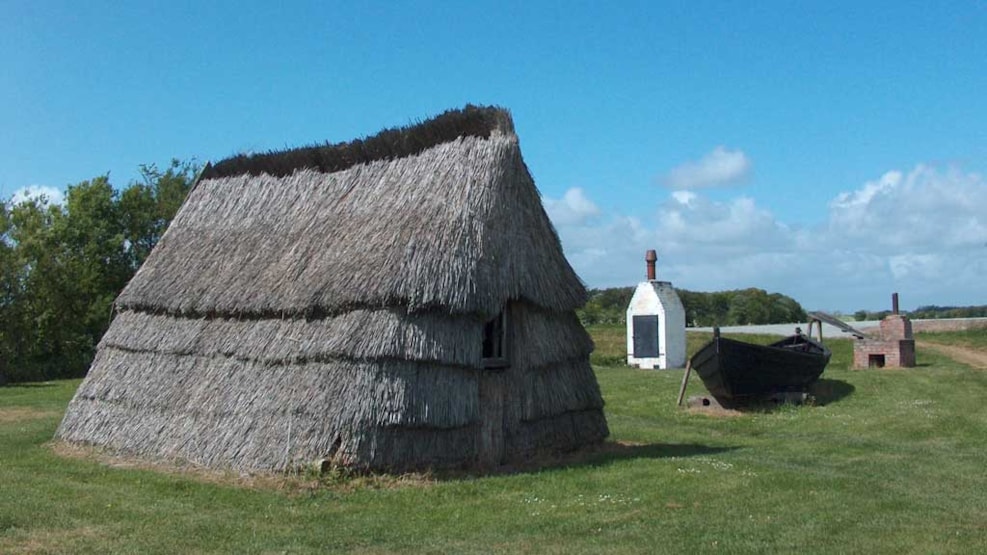 Bådfolk ved Vidåen
A time picture from around the year 1900. From the turn of the last century until 1920, there were more than 100 fishermen employed by Rudbøl lake and along the Vidåen.
Today there are only 15 left. One of the visible memories from the first time, is the old fisherman's house, built approx. 1870. With this house as the center, in the early 1990s it was possible to recreate this old environment, in order to show visitors how a small group of citizens lived, worked and worked over 100 years ago.
Use the car park at Højer Sluse. From here you can walk on the footpath across the dike to the exhibition.