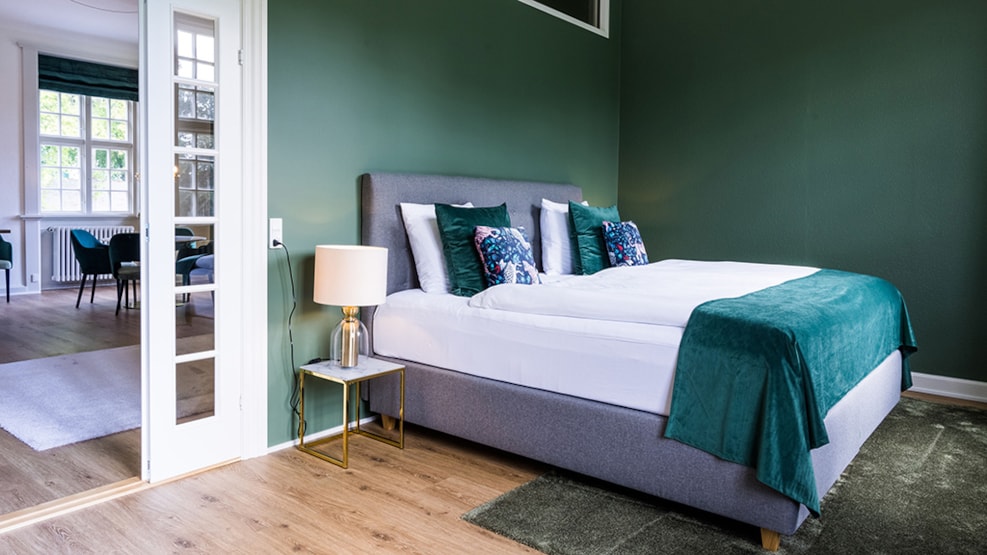 Augustenborg Project - 4 lovely hotel apartments
Rental of 4 lovely hotel apartments in the Ducal city Augustenborg
Augustenborg_Project - the place with exciting art, Café and 4 completely unique suites, which are rented out as hotel apartments. Each apartment is named after a gemstone, and beautifully decorated in these colors, in an elegant and stylish design.
The Sapphire and Emerald suites have direct access to a large terrace and park.
Amethyst and Ruby are equipped with a small balcony.
The Sapphire suite is 154 sqm. with room for 5 people
The Amethyst suite is 77 sqm. with room for 2 people
The Ruby suite is 91 sqm. with room for 3 people
The Emerald suite is 101 sqm. with room for 3 people.
Destination Sønderjylland
VisitSønderjylland © 2023