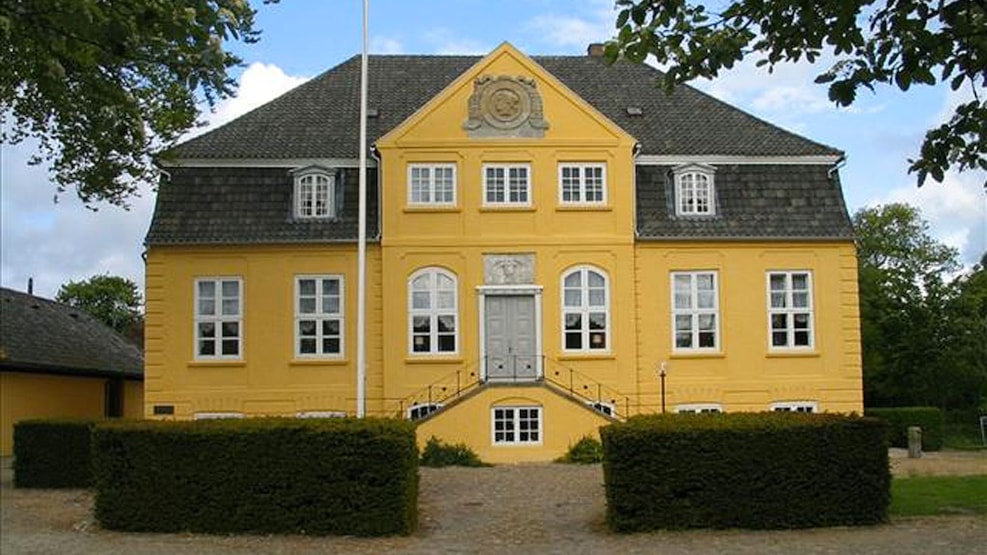 Amtmandspalæet - Tønder
The most distinguished house in Tønder. As chief administrative officer of Tønder County, Count U.A. Ulstein built this Rococco-Classical palace in 1767, designed by the the architect of Odd Fellow-Palaeet in Copenhagen, J.G. Rosenberg.
It is a beautiful mansion in the Louis Seize style built according to drawings by architects J. G. Rosenberg and N. H. Jardin. The front side facing Jomfrustien and the back side facing the garden are almost exactly the same with windows, door, stairs and frontispiece.
The side facing Jomfrustien differs, however, in that above the main door there is a sandstone with a relief of a vase framed in a clam, and in that at the top of the frontispiece there is a sandstone decoration, with a medallion with a woman's head in profile surrounded by two garlands . The mansion has been completely unchanged since 1768, but underwent extensive restoration in 1950, and was then listed.

Today the building is used by the Danish chimney sweepers' association.