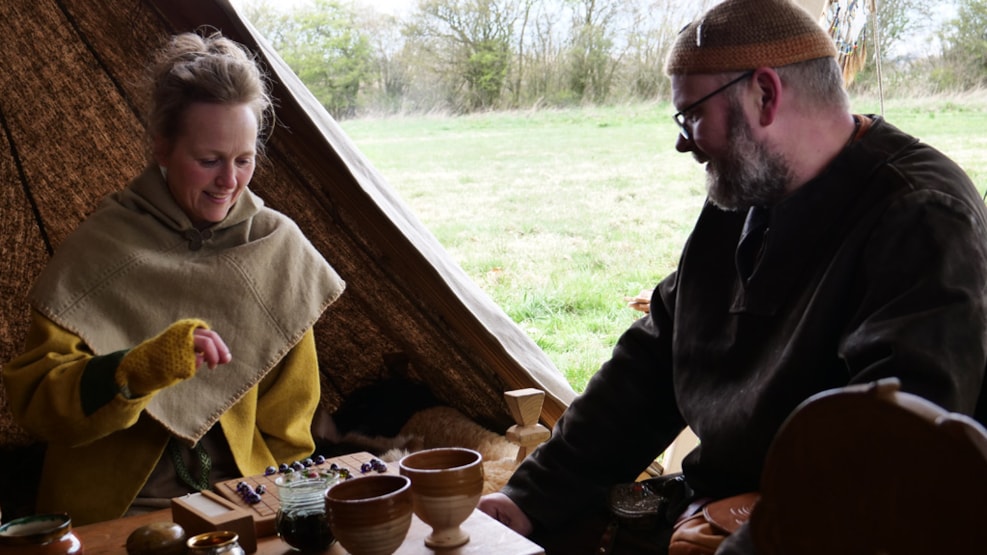 Als Viking Market 2023
The Vikings are back! Experience the daily life of the Vikings - from quarrels and fights to cosy camp life with handcrafting and cooking.
The Vikings are back!
When Vikings have a successful expedition, they will be back. Experience the Vikings entry at Kær Vestermark, when the area opposite The Boot once again transfers into a large Viking camp during the weekend 17-18 June 2023.
You will get an impression of the handcrafts used 1000 years ago. Meet the blacksmith, the cabinet-maker and the wood carver. Look over the shoulder of the bronze caster and the silversmith. See what colour the yarn and fabrics takes on from the different plants and what clothing the tailor makes out of it.
The skilled riders from the horse camp gives a show on horseback and the Viking warriors meet each other in formidable fights. Vikings also have a gentle side, where they enjoy listening to the tomes of music and instruments from the Viking Age. A brave Viking also need to still his hunger, so there are booths with food and drink in the camp.
Destination Sønderjylland
VisitSønderjylland © 2023