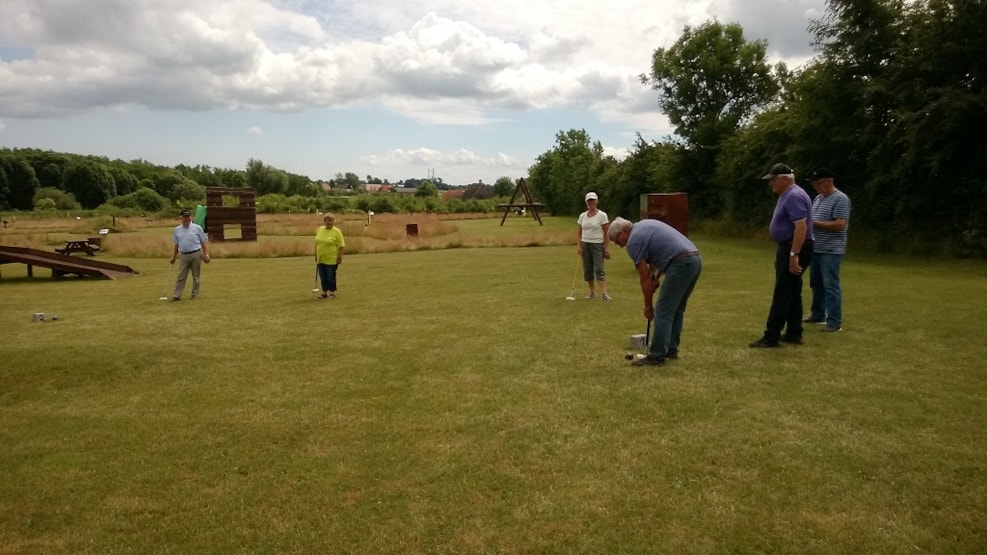 Als Activity Park
Here you get fresh air while beating family and friends in Disc Golf, Football Golf or Krolf. You can also practice teamwork in our Mega-Table Football!
Enjoy a day in the fresh air!
Whether it is a holiday or family outing, a class or company trip, a bachelor party or you just want to have a fun day together, visit Als Activity Park.
Here you can play football golf and krolf. Practice teamwork in Mega Football - table football, where you are the players. Get a game of mini golf or disc golf.
Bring your packed lunch / barbecue and use one of the two barbecue huts - barbecue huts must be reserved!
Hiking trails in nature and the lovely playground for the kids are a free pleasure.
Prices per person:
Football golf DKK 100
Mega football DKK 50
Mini golf DKK 50
Discgolf DKK 20
Krolf DKK 20
All activities excl. Put & Take DKK 150
Children (6-15 years) half price.
Children (0-5 years) free
Make your booking at
Own Mill Put and Take, Nordborgvej 120, 6430 Nordborg
Tel. +45 7445 8092 - Mobile +45 6138 5014 - Email: booking@alsfodboldgolf.dk
See more at www.alsfodboldgolf.dk
Destination Sønderjylland
VisitSønderjylland © 2023