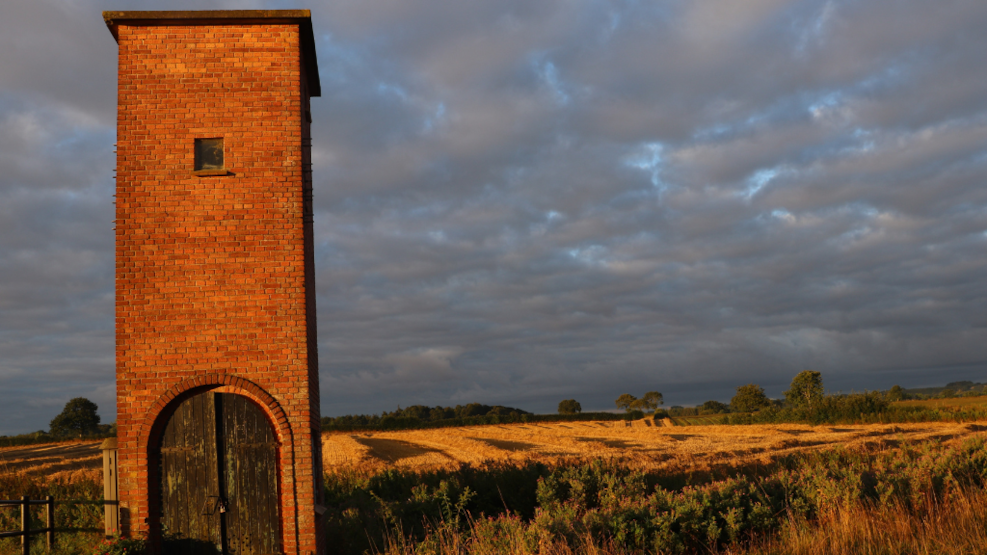 Transformator Tower
The Transformer Tower invites you inside for an art and cultural-historical story about World War II and podcast hike through Østerskoven.
Cultural historical experience
The Transformer Tower invites you to an art and cultural-historical experience and hike in a forrest in Haderslev called "Østerskoven"
The communication inside the tower is threefold and takes its starting point in the activity that was around the forest in the years 1940-1945 when the German military used the forest as an ammunition depot. The communication consists of contemporary photographs, historical illustrations, and a podcast hike that ties all elements together.
Inside the raw and rustic tower, you will find four works consisting of contemporary photographs with historical illustrations. The idea behind the works is to create a connection between what visitors encounter today inside the forest and how the forest functioned during World War II. The illustrations each have a truthful connection to a historical element or personal story.
The tower is illuminated by ceramic lamps created by the local ceramist Charlotte (Charamic).
Inside the transformer tower you can find a podcast. Here, you are offered a historical hike through the forest and back to the time when the forest was used as an ammunition depot. The podcast takes about an hour. On the tour, you will meet people who have lived with the forest as a neighbor and hear articles that tell about resistance fighters, the Gestapo, and the soldiers who worked inside the forest.
Not all stories are child-friendly, and the podcast is therefore not recommended for children under 14 years. 
You can find the podcast by using the QR code or searching for "Transformatortårnet ved Østerskoven" where you listen to podcasts.
Destination Sønderjylland
VisitSønderjylland © 2023