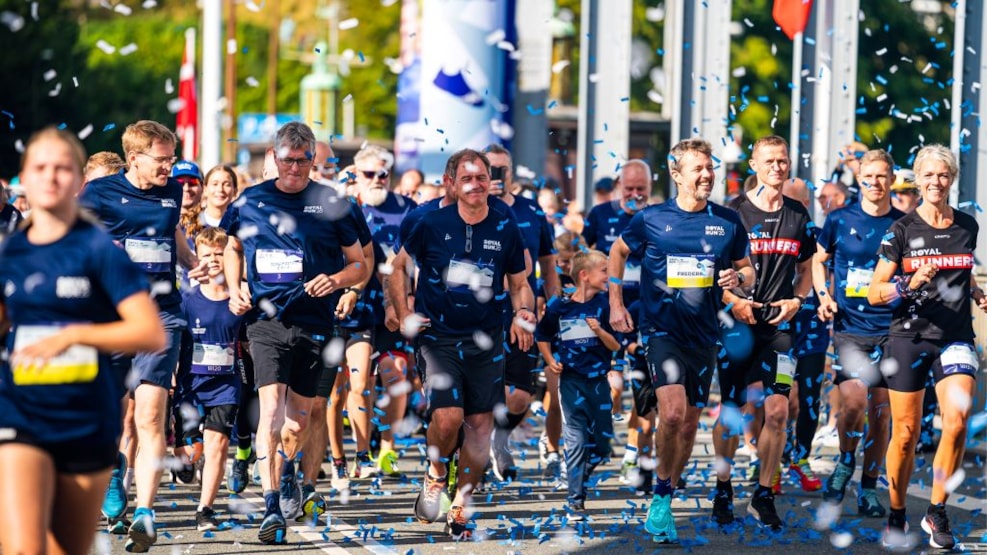 Royal Run
Watch Frederik, Crown Prince of Denmark, arrive with the royal yacht named Dannebrog for the first ever Royal Run in Aabenraa on May 29th 2023.
HRH Crown Prince Frederik meets up with the Danes on With Monday, when Royal Run comes to town. Have your running shoes ready and join a magnificent celebration for the people with the Crown Prince on a day where laughter, exercise and community are in the foreground. The port town Aabenraa invites you to a festive and active day of exercise, where everybody is welcome.
The royal yacht, Dannebrog, arrives at the inlet of Aabenraa in front of the marina. From here the Crown Prince will be transported by boat to the marina and further to the starting area of Royal Run.
You can join as well. Choose whether you want to walk or run one of the three distances of either 1 mile (1,609 kilometers), 5 or 10 kilometers. Crown Prince Frederik will be found amongst those who run or walk the distance of 1 mile. It is a popular walking distance, where also wheelchairs, rollators and prams can be used.
At the finish line you will be able to buy food and beverages. There will be a lot of fun activities with both music and exercise.
There is room for 15.000 participants at the Royal Run of Aabenraa.
Read more about the different distances and register here.

Please notice: Traffic information on May 29th
Please notice that it is not possible to pass through the northern part of Aabenraa by car between 07.00 AM and 07.00 PM.
In the southern part of Aabenraa, streets will close between 12.00 AM and 07.00 PM.
It is not possible to park along the streets where Royal Run takes place.
However, you can still pass all streets along the trails by foot or bike.
Find maps, further traffic information and parking opportunities here.