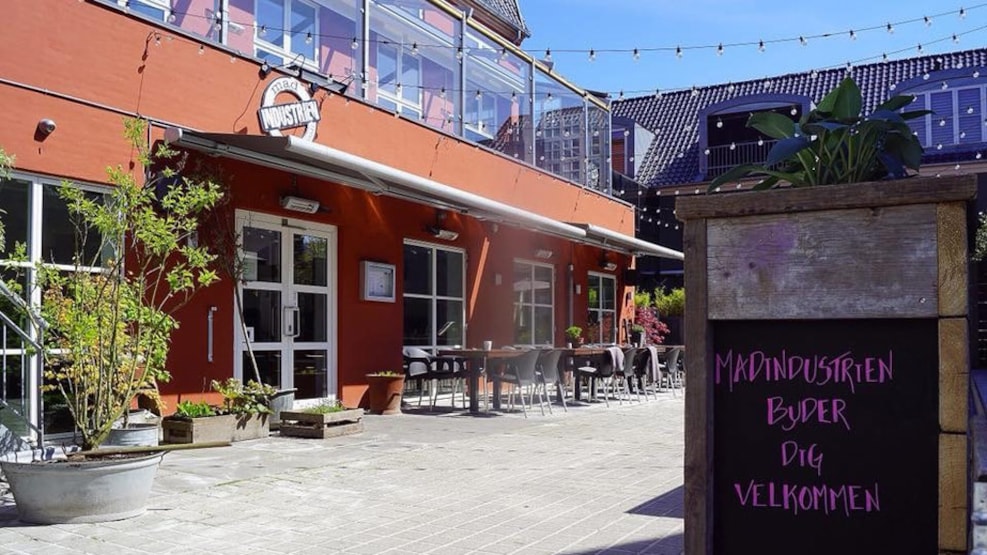 Madindustrien
Madindustrien is to be found i the old brewery in the heart of Vejle, housing a restaurant, bar and banquet rooms. The rustic setting has been preserved and the focus is on offering a relaxed and cosy atmosphere. In this oasis, you can enjoy a great glass of wine, a cold beer and an honest meal.
At Madindustrien, you can choose between a 2, 3 or 4-course fixed menu at wallet-friendly prices. You are invited to enjoy seasonal culinary experiences prepared by chefs who are passionate about their trade and dedicated to farm-fresh produce, preferably from Denmark provided the quality is the best on the market.
At MI Bar, you will enjoy the opportunity to either start or end your evening with a variety of wines, beers and flavourful drinks. Whether celebrating your wedding, anniversary or hosting a corporate event then Madindustrien is the perfect venue.
Madindustrien lends great emphasis to personal and attentive service – quite simply because they want you to enjoy your time with them.
Destination Sønderjylland
VisitSønderjylland © 2023