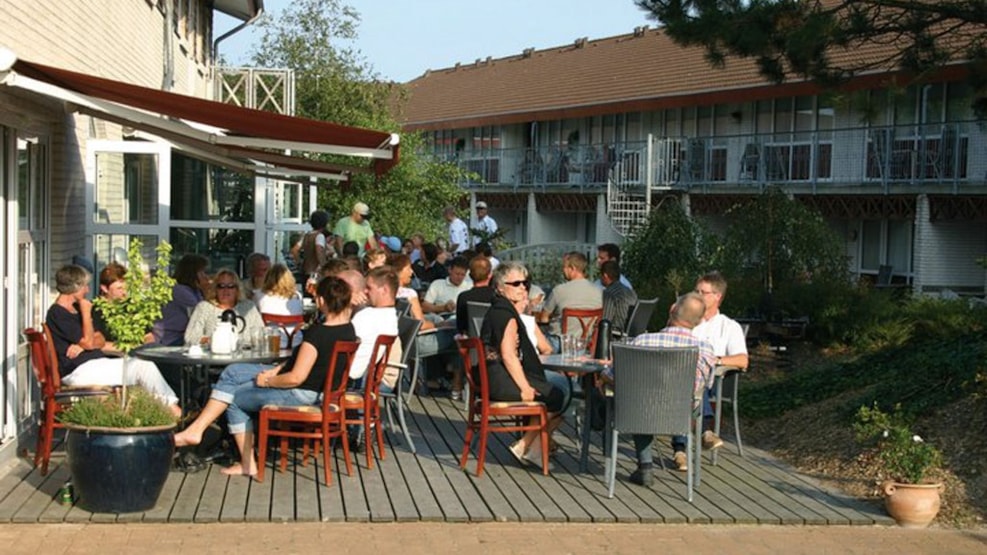 Florandas Brasserie and Restaurant - Rømø
Florandas Restaurant
The Restaurant focuses on the use of local ingredients and flavors for all. The Chef has put together an exciting menu that offers smoked mussels, prawns from Roemoe etc. For our little guests the kitchen has made a fun menu that includes earthworms with meat sauce, vipers with french fries etc.

Florandas Brasserie
A nice place to eat for the whole family.  It offers a menu of burgers, pitas with various toppings, good steaks, pizza and fresh fish etc. We emphasize the use of fresh ingredients and strives to create good experiences and meals in an inspiring and informal environment. In the summer the Brasserie has its own menu, while in winter, it is the same as in the Restaurant. The food is offered at a reasonable price, therefore you must also go and get the food at the counter yourself.
Destination Sønderjylland
VisitSønderjylland © 2023