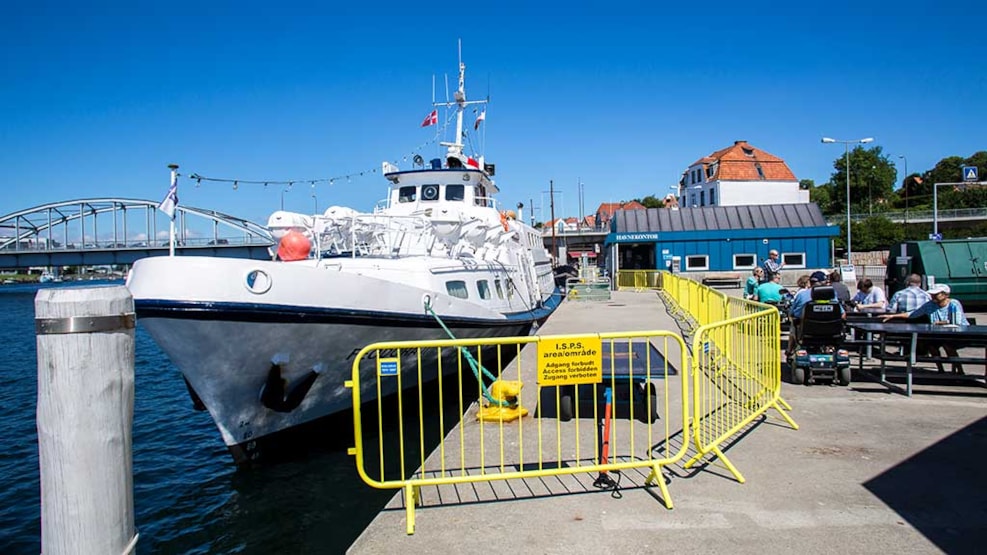 Feodora II - summer sailing 2023
In July and August, the ship, Feodora II from Germany, sails single trips from Langballigau to Sønderborg and back. On Thursdays there are more departures and thus return sailings to Sønderborg.
In July and August, Feodora II sails single trips from Langballigau to Sønderborg and back every Tuesday, Wednesday and Saturday. The departure is at 10.30 am from Langballigau in Germany, where Feodora II has its home port. 
At 3 pm the return voyage departs from the quay at the port office, at Nørrebro in Sønderborg, to Langballigau in Germany. If you want to get back to Sønderborg you can either take the bike on board or use public bus transport back via Flensburg - see instructions under Download. 
Every Thursday in July and August, there are several departures and thus the possibility of return sailings to Sønderborg.
Departures from Langballigau at 10 am, 1 pm and 4 pm.
Departures from Sønderborg at 11.30 am, 2.30 pm and 6.30 pm.
(Remember no return to Sønderborg on the last departure) 
Important information
In the event of strong easterly winds and storms, sailing is suspended. 
The voyage takes approx. 1 hour and passports must be presented and if you are not an EU citizen - a valid Schengen Visa, upon boarding. This is also valid for children. 
Due to limited space for bicycles on board, these are only taken with prior telephone agreement. 
Ticket sales at the harbour office 1 hour before departure. Payment by cash or credit card, payment via MobilePay is NOT possible. 
Prices in DKK
Prices in () = sailing round trip
Adults: 128 (208)
Children, 4-14 years: 64 (104)
Family, 1 adult+2 children: 232 (368)
Bicycle/Electric bicycle/E-wheels: 32 (64)
Dog: 8 (16) - Remember the Dog Passport with documentation for a valid rabies vaccine for re-entry into Denmark. 
NB. Feodora II has sailings from May to December, see more under Feodora II - sailings spring and autumn/winter.
Destination Sønderjylland
VisitSønderjylland © 2023